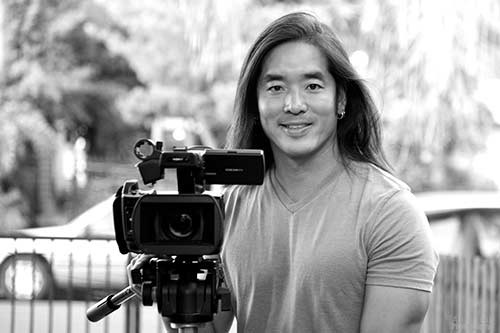 Arthur Gu is a  multi-skilled Post Production Manager and Producer/editor.  He has worked in a wide and diverse range of genres and markets.
He is currently working as the Post Production Manager for Vox Media, overseeing the post-production flow of branded content across Vox Media's various branded platforms, including, but not limited to Now This, Eater, The Cut, Vox, and The Dodo.   Branded content partners include but not limited to Google, Amazon, Honda, Lexus, and Frito Lay.
He has worked as a Producer/Editor at the NFL Network, producing and cutting promos and segments for Thursday Night Football pre-game programming, as well as producing content for the NFL's digital platforms. 
His experience also includes working on seasons 7-9 of Joseph Rosendo's Travelscope, the Emmy Award winning travel show, where he served as Post Production supervisor, Director of Photography, and Editor.
As Director of Photography for Travelscope, he travelled the world with the production crew and filmed on location in countries including Taiwan, Korea, and Europe.
As post-production supervisor for Travelscope, he oversaw the workflow of a team of artists and professionals to realize and refine the final vision of the production. His sense of organization, attention to detail, ability to make tough decisions under pressure ensured that the team's collective efforts were properly synchronized for optimal productivity. In the final stages of post-production, he developed extensive experience for trouble shooting technical issues, managing a decentralized workflow, transcoding, video archiving, and data compression. He was a reliable clearinghouse for the team of artists at Travelscope.
He is also was the Executive Producer of his own production company, Brindle Productions.   He produced and directed television commercials, branding videos, sizzle reels, broadcast and cable television shows, and documentaries. Clients included Quality Dental Plan, Hydro-Gard, Futuredontics, Sirona, and the Independent School Alliance.
Arthur also served as the Director of Multimedia for 1-800-DENTIST, where he managed and oversaw the company's in-house production team. He spent over a decade producing, directing and editing nationally aired television commercials, digital content, and provided studio photography for a variety of advertisement formats. He performed audio production and direction for radio spots and music composition for TV commercial and radio commercials. He worked in all aspects of production from conception to final delivery and enjoyed hands on experience at each stage of production.